The bustling capital Tokyo was my first stop on my two and a half week trip to Japan. It's busy enough that it is often overpowering as you walk among tens of thousands of commuters, vendors, locals, and tourists in its busier areas.
Although Tokyo is the business heart of Japan (the cultural centre is Kyoto) there are hundreds (well, thousands) of things to do, places to eat, weird drinks to sample, and architecture both imposing and serene to visit.
We stayed in the UNPLAN hostel in Kagurazaka, a Western-friendly place which had a basic breakfast included, as well as comfortable rooms, a nice café/bar, and helpful staff. While it doesn't beat the hostel/vinyl store that we stayed at in Osaka for "character", it was the cleanest hostel I've stayed at.
Food-haven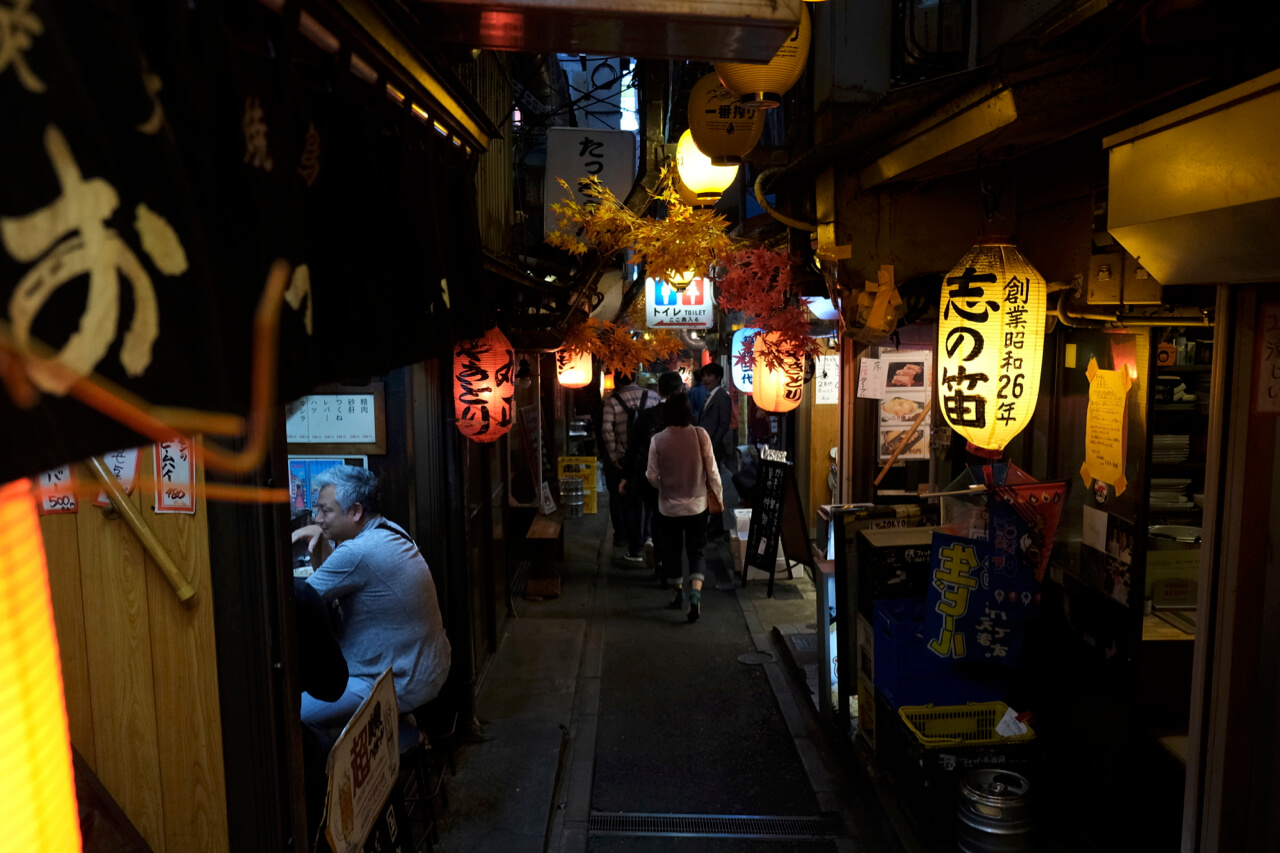 Tokyo is filled with tiny side-streets and communities filled with fantastic food
But you don't go to Tokyo for the living arrangements - you go for the food. If you're a ramen fan like I am then you have to visit the legendary Ichiran. It's a chain open 24/7 with many locations, so when you feel hungry just throw it into your preferred maps app and head on over.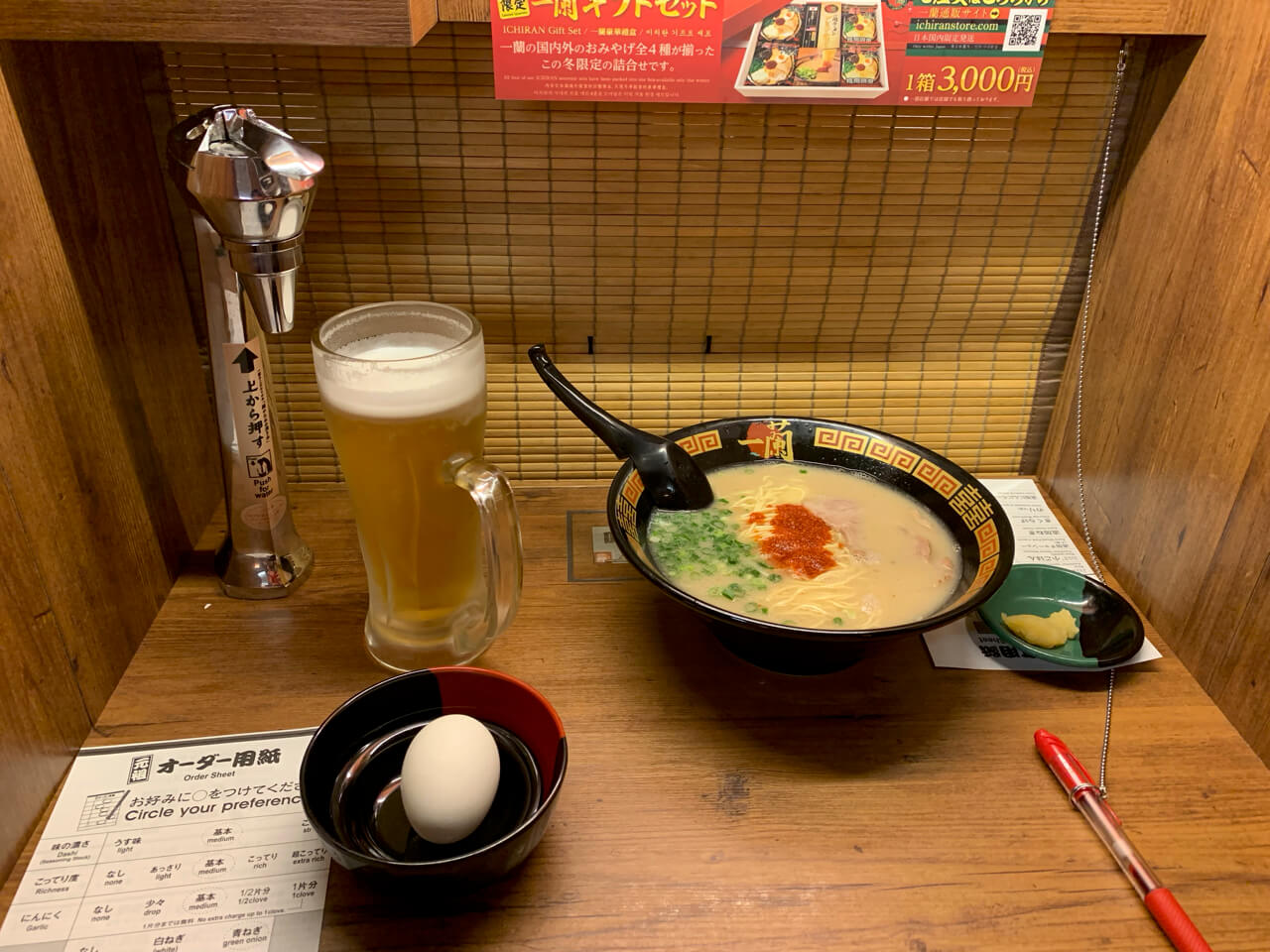 Ichiran doesn't look like much, but it's the best ramen you'll eat at a reasonable price
Ichiran is probably the best ramen you'll ever taste, ordered from a vending machine with zero english instructions, and delivered by a server who hides behind a screen while saying a lot of stuff that you have no hope of understanding unless you're fluent in Japanese. Pay almost nothing for the ramen and extra everything (seriously - don't skimp), and have a religious experience at 2 am when you order some extra noodles - Kae-dama!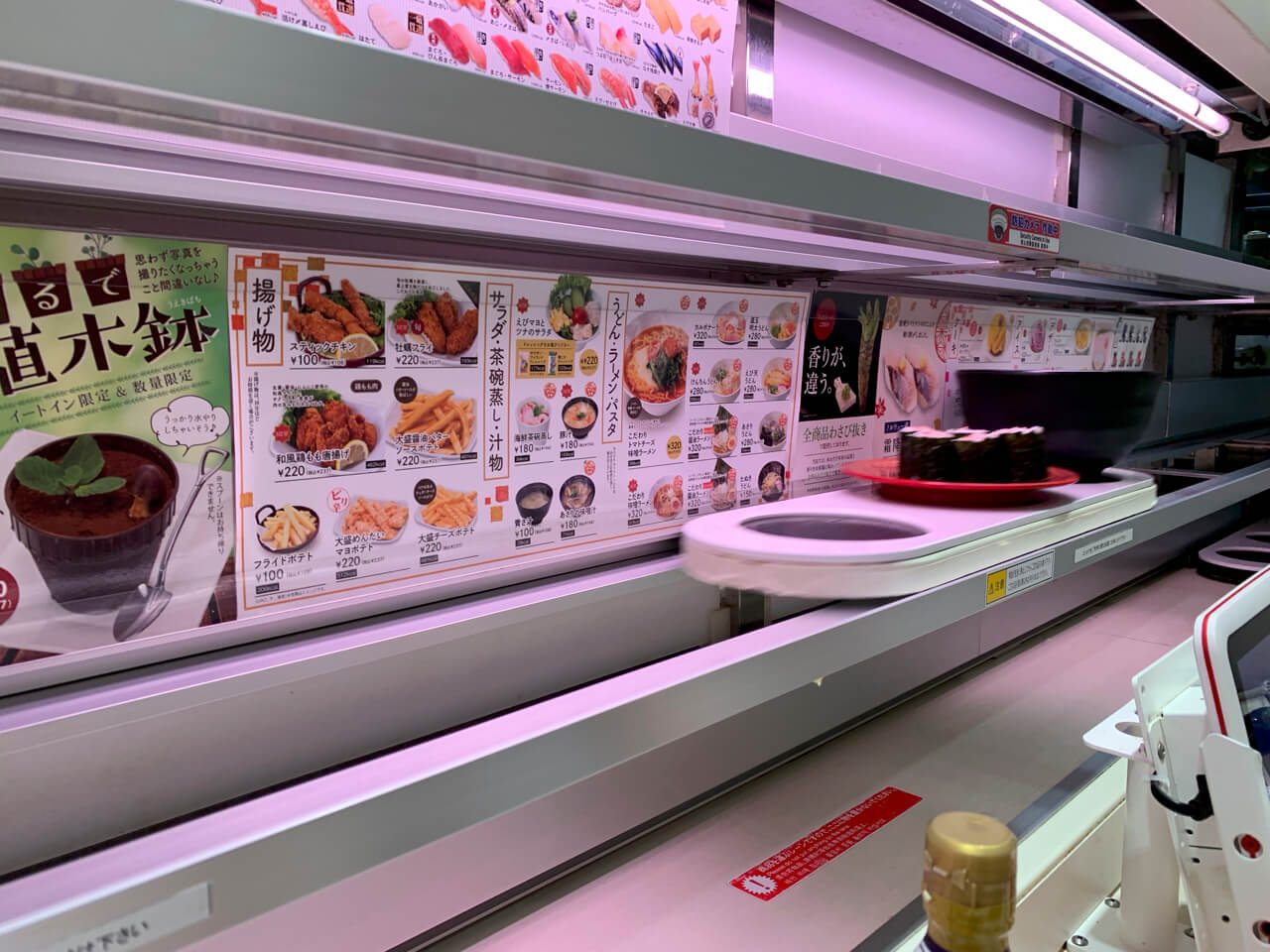 If you've never had conveyor belt sushi before, you're in for a treat
Once you've enjoyed ramen, it's time for the other food Japan is famous for - sushi. You've probably had conveyor belt sushi before, or at least seen it on tv - it's the "traditional" way to get super cheap sushi. So when you get peckish again, head to the nearest busy-looking cheap sushi joint. I went to Uobei Sushi in Shibuya. I'm talking each serving being about 110 yen. And the stuff is good. Really good. The branch that we visited skipped the conveyor belt and went right to bullet trains - order on an iPad in front of you and in a few minutes the freshly made bite will zoom up to you on a set of rails. Delicious, and the variety is immense.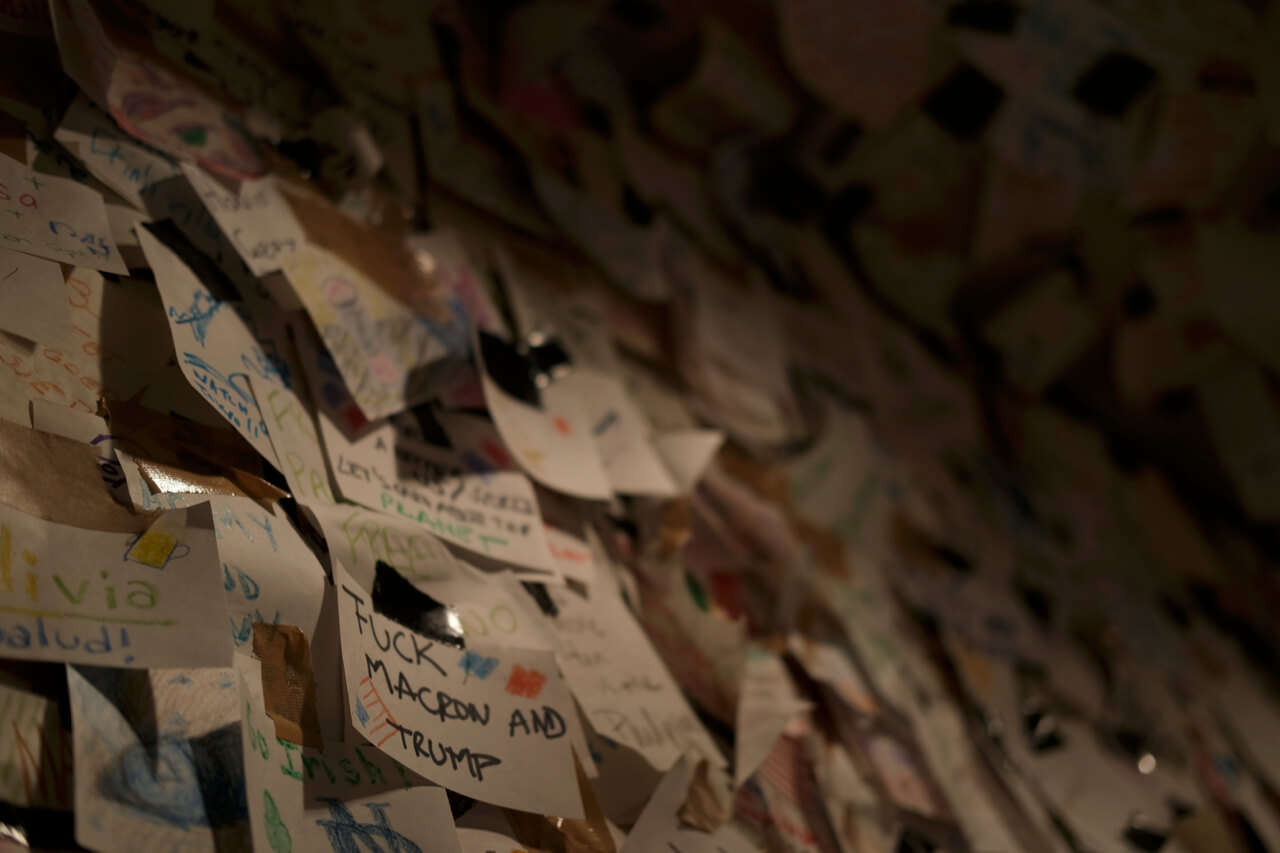 At No Suspicious, you have to write a note and stick it to the wall. It's not optional.
As night comes, it's time to head out for a drink. Wander into the warren of tiny establishments in the famous Golden Gai area. My two fellow travellers and I were meeting up with some friends, and as we were getting turned away from one tiny full bar after another, the bar-tender stuck her head out of a second-story window and shouted "Come up here! I'm not suspicious!" So we did - and entered the No Suspicious bar - and I have no idea if it still exists, at the time of writing. The room is so small that there is barely room for a single row of stools up against the bar, and if you wanted to head to the toilet it was easier to pop behind the bar, squeeze past the bartender, and pop back out at the other side of the room, than to squeeze past your fellow punters. If you wanted to leave and you didn't have easy access to get behind the bar, good luck! Be ready to write a note on a sheet and stick it to the wall, to join the thousands of other notes.
What to see
Assuming you're not in Tokyo just for the eats, you're going to want some recommendations for what to do. While the place is too huge and caters to too many tastes for me to give a definitive list of suggestions, I've got a few tips you should check out.
Design Festa Gallery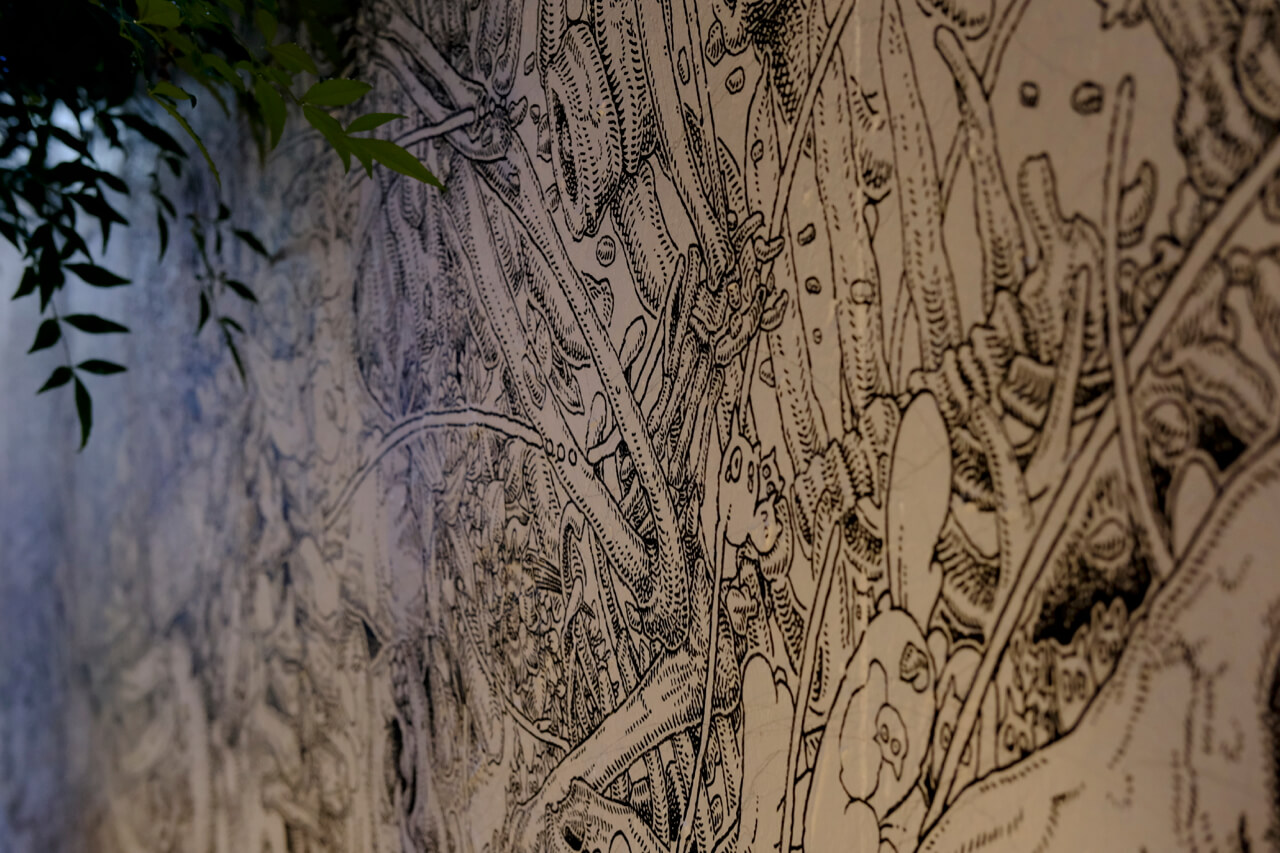 The exterior of the Design Festa Gallery is as much a work of art as what it contains
The Design Festa Gallery seems to be a house filled with small and oddly shaped rooms which has turned into a modern art gallery which supports freedom of expression regardless of who the artist is. Often, as you wander around, you will get to meet the artists themselves - they hang out in their rooms!
In addition, the gallery has a cafe/bar, and a fantastic Teppanyaki restaurant where you cook your own meal.
What to do at a shrine in Japan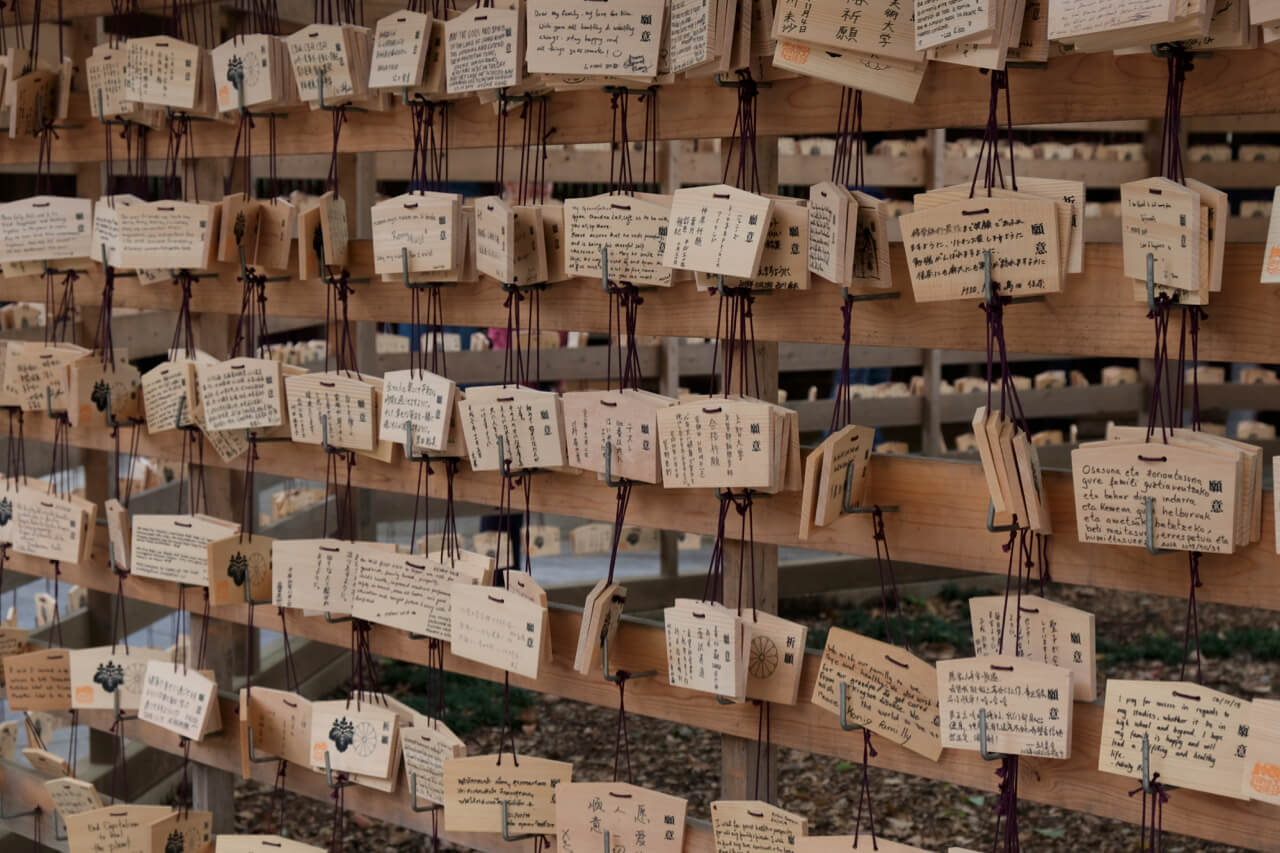 Votive tablets at the Meiji Jingu shrine
No matter where you go, you'll find shrines aplenty. Each one beautiful and fascinating, from the miniature boxes on the side of the road to the huge important shrines in parks. If you want to take a peek inside a shrine, you'll have to learn how to pray at one. Firstly - wash your hands and mouth at the water fountain at the entrance, which is almost always there for the bigger shrines. Using the ladle, wash your right hand, then your left, then cup some water into your hand for your mouth, then wash the ladle by filling it and tipping it over itself. Be careful not to get any wastewater into the shared trough! Next - walk up to the shrine, and follow these steps:
Bow twice
Clap your hands twice
Deeply bow once
If you're worried, watch a few locals do it first. Be sure to pick up on any local variants.
The Imperial Palace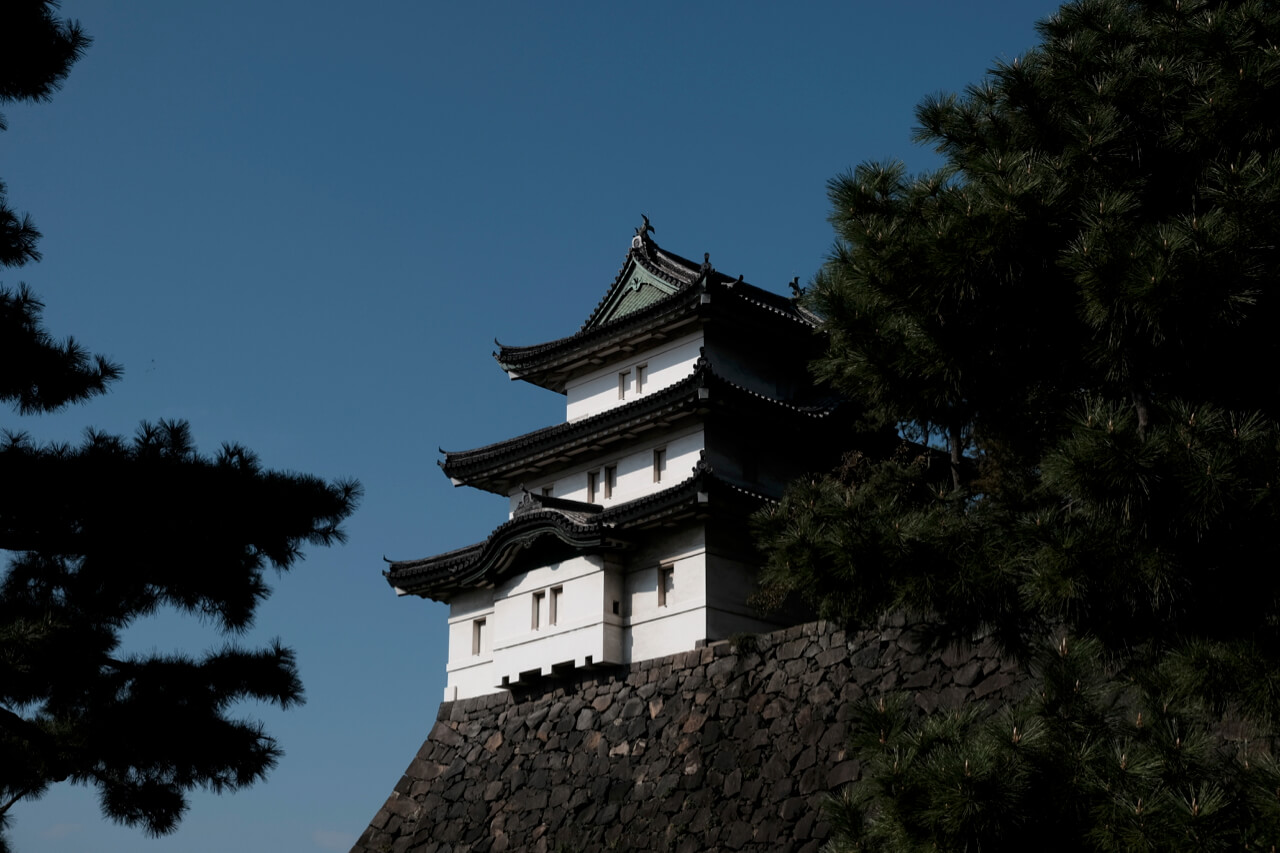 Almost all of the best sights of the imperial palace can be seen without taking the tour
I'm going to take a break from tradition here on the blog, and make a suggestion for what not to do. There are no regularly scheduled English-Language tours of the Imperial Palace, so you can give the tour a miss unless you already speak fluent Japanese. We were lucky and got what appeared to be the only English language tour in the history of the castle, due to a film crew being there to make a promo for the 2020 Olympics. So instead of going on the tour, which doesn't even bring you inside the palace, just have a wander around the gardens and relax.
The final word
Tokyo can often feel overwhelming and offers an almost paralysing amount of choice when it comes to things to do, things to eat, places to drink, and ways to enjoy the city. I only spent a few days in Tokyo before moving on to the next stop on my trip, Kyoto (subscribe below to get an email when I publish the next post in my Japan series). I'll definitely be travelling back to Tokyo for a longer stay, so I can eat more delicious food, visit more incredible art galleries, and wonder once again how one single road can support so many hair-dressers.