While prepping for our big trip to Tanzania later in the year, Kevin and decided to spend a weekend in La Rochelle, in the South East of France. I had apparently been to La Rochelle when I as much younger, as part of a language exchange. But wandering around the fortified city I recognised nothing - the best way to experience a city, discovering everything for the first time!
The entire city is surrounded by some pretty giant walls, and castles and watchouts along them ensure that the inhabitents are safe and sound. The only entrance to the city by sea is through a tiny gap between two giant castles, and at night the guards used to hoist a huge chain between the castles, making it effectively impossible to enter. Pretty cool!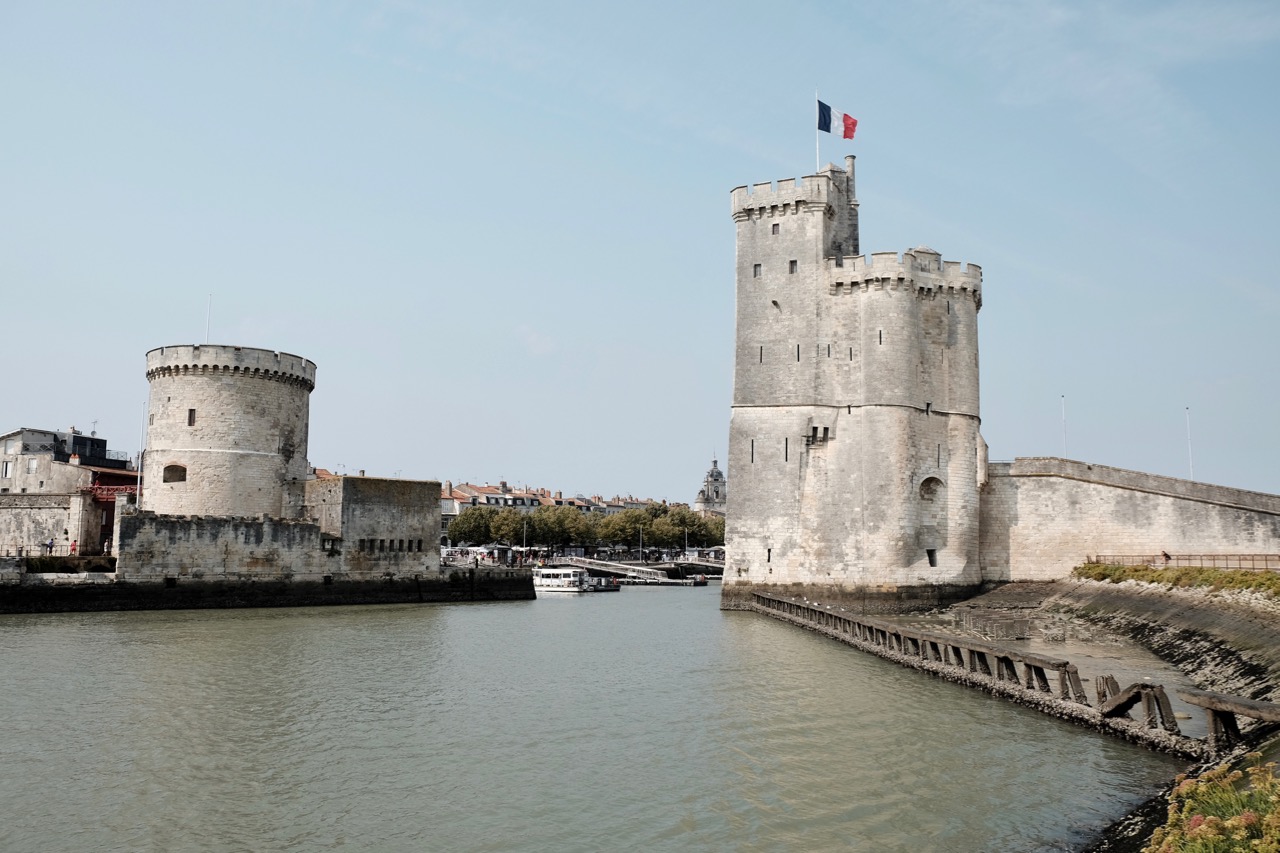 The port entrance to La Rochelle, between Tour Saint-Nicolas on the right and Tour de la Chaîne on the left
Just the Facts
La Rochelle is pretty small. If you're planning on going here for a city break, I probably wouldn't go for more than four days unless you're also planning on getting outside of the city (and there is definitely oppertunity for that - including trips to islands).
All of the restaurants and cafés in the port are tourist traps. For the most part, avoid them other than the recommendations I've made below.
Getting to the city from the airport is pretty easy. As you leave the airport you'll find a bus stop. It leaves ever 30 minutes, and for about €1.30 it will bring you to Place de Verdun which is pretty close to everywhere.
It will help if you have some basic French, there is a significant number of non-English speakers here. Get to practicing!
What to do
As I mentioned, La Rochelle is small. I spent the entirety of the first day just walking around without really paying attention to my path, and must have passed the same restaurants two or three times. I'd usually at least consider renting a bike for this kind of trip, but the city is honestly too small and covered in small cobbled streets that you'd totally miss on a bike.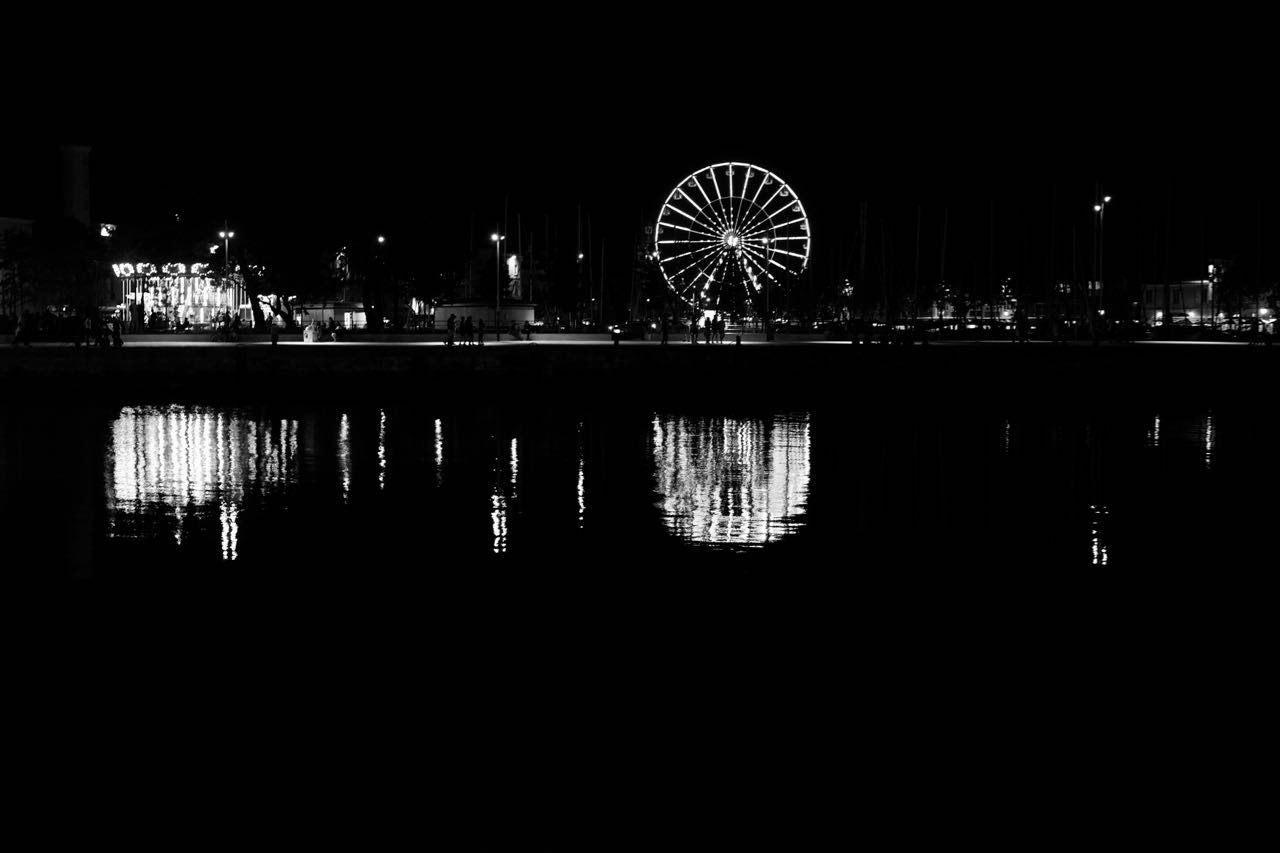 Looking out over the port
Tour de Tower
There are three water-side castles along the city walls that you can visit - and as far as I can tell they are free if you're twenty five or younger. If you don't qualify for free tickets, pick up a three-tower-ticket for a discount, and spend your afternoon climbing countless staircases, looking at lewd graffiti from centuries ago and learning a little about the history of the city. You can also get some pretty fantastic views from here!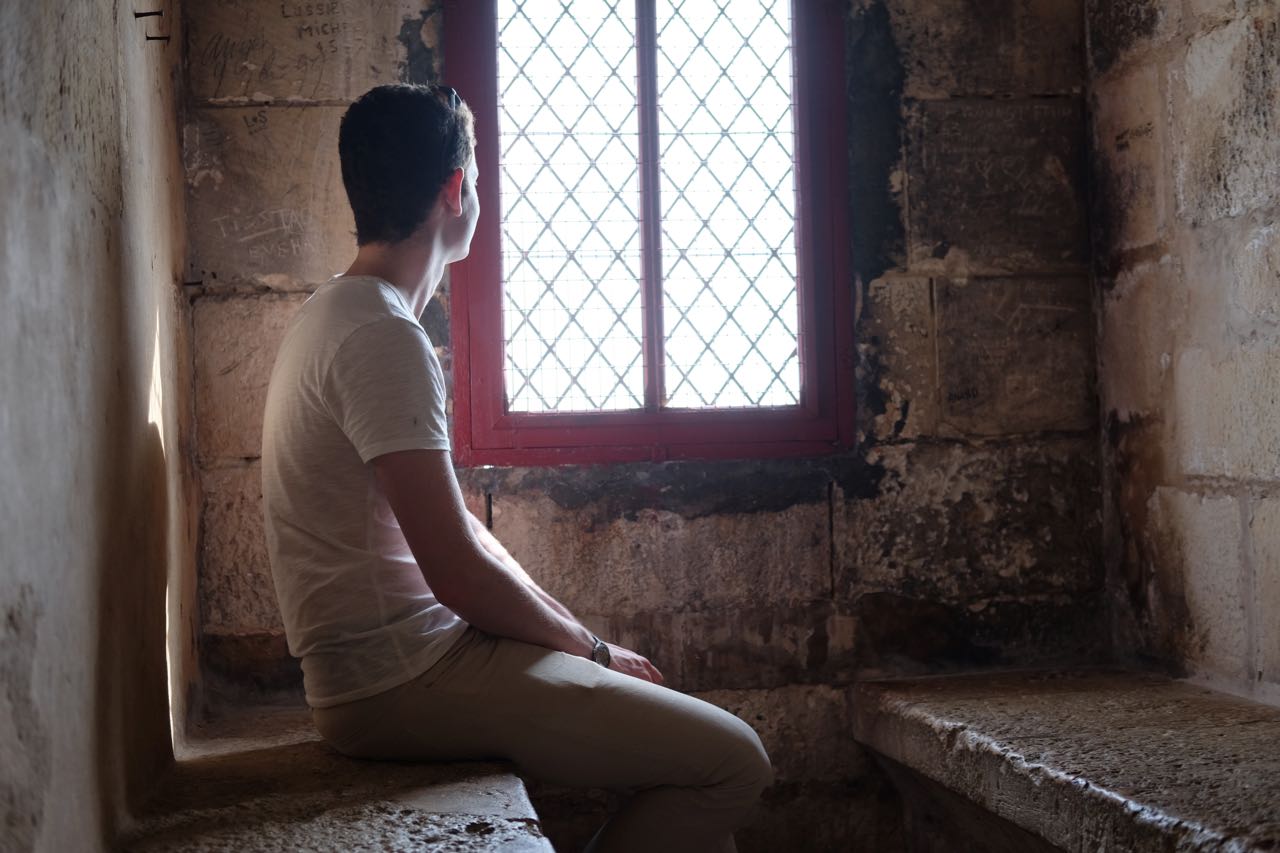 Kevin serving time for piracy on the high seas in Tower of the Lantern
The coolest of the towers is by far Tower of the Lantern. Expect some seriously scary stairways as you twist your way through this prison, where pirates and other maritime criminals were locked up. All of the walls are covered in the names of prisoners who scratched their names into the soft limestone walls. There were more than a few Irish names among them!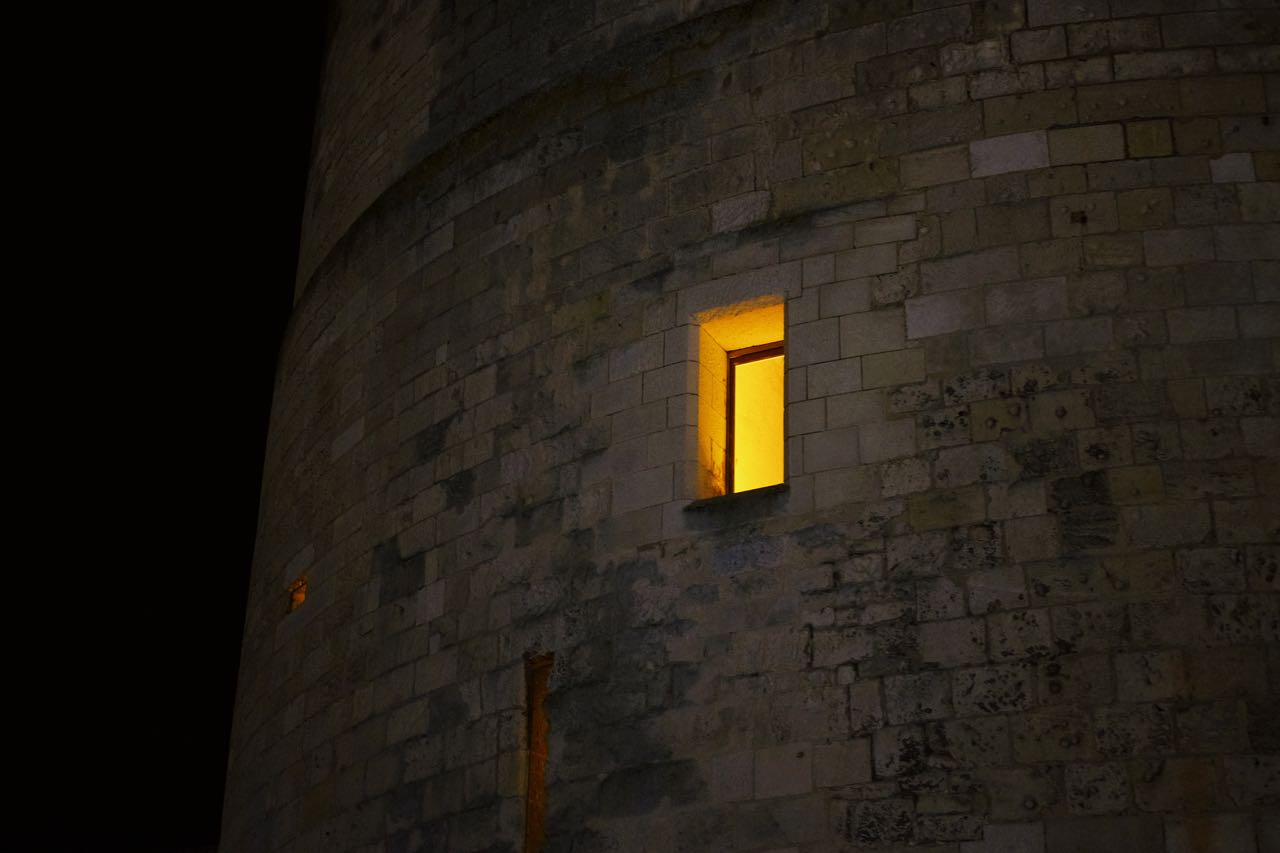 Looking in the window of Tour de la Chaîne
Le Bunker Rochelle
Ok, this one is super cool. What was originally a bunker built in World War II to house U-Boat commanders and crews is now a super interesting museum about the role that La Rochelle played in the second world war. If you're visiting Le Bunker Rochelle without fluent French I recommend paying the extra few quid to get the audio-guide, otherwise you'll be completely lost, as almost all of the written detail is in French.
The Aquarium
Any time that I start to think that maybe having kids wouldn't be too bad, I just go to the closest available aquarium during the school holidays, and immediately have my mind changed. If it weren't for the screaming kids blocking up the place, this aquarium would be fantastic. So definitely go, but know that it opens until 11pm during July and August so maybe consider going later if you'll be there during the summer. Also, spent the extra few bob to get the audio guide.
Get Hungry at the Food Markets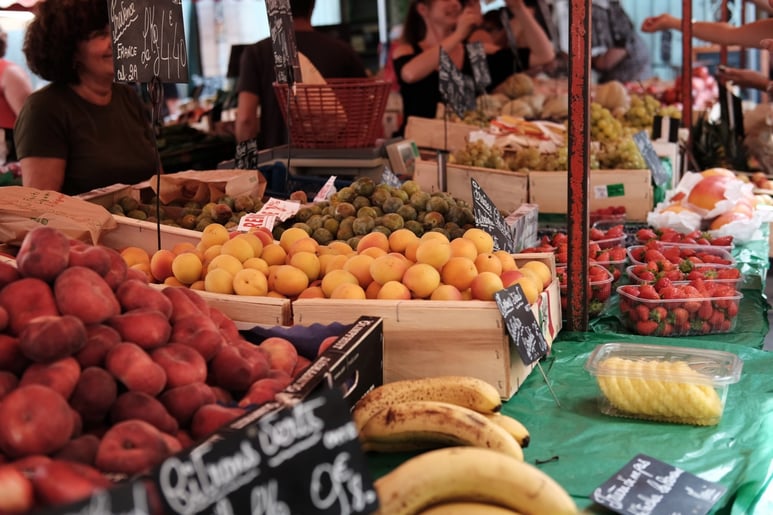 There are many food markets in La Rochelle, and the market at Les Halles was right outside our Airbnb. It's great any day of the week, but on Weekends it is most impressive, taking over the streets around the central market. It could take you half an hour of walking to see everything! There's so much to be found from market standards like fruit and vegetables, to oysters, to artisan chocolates and jewellery.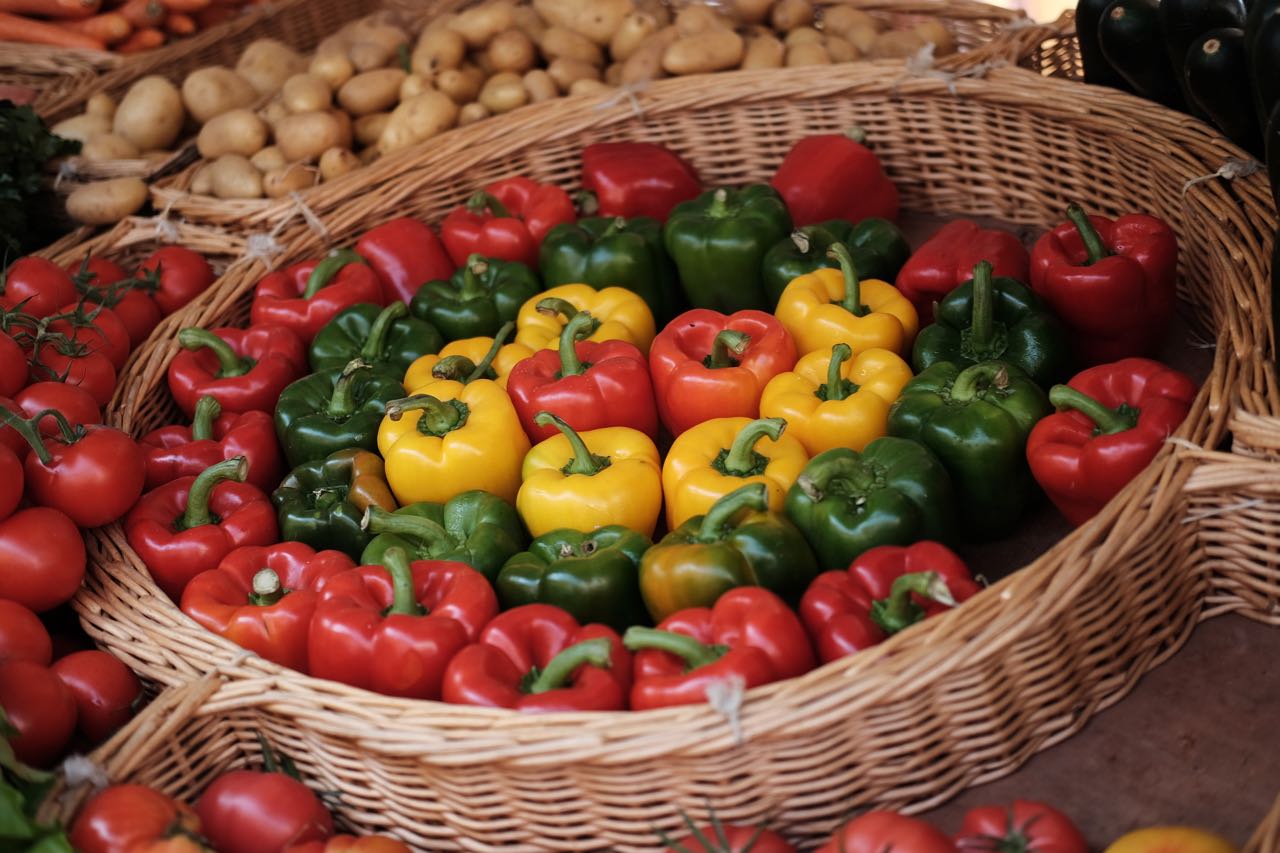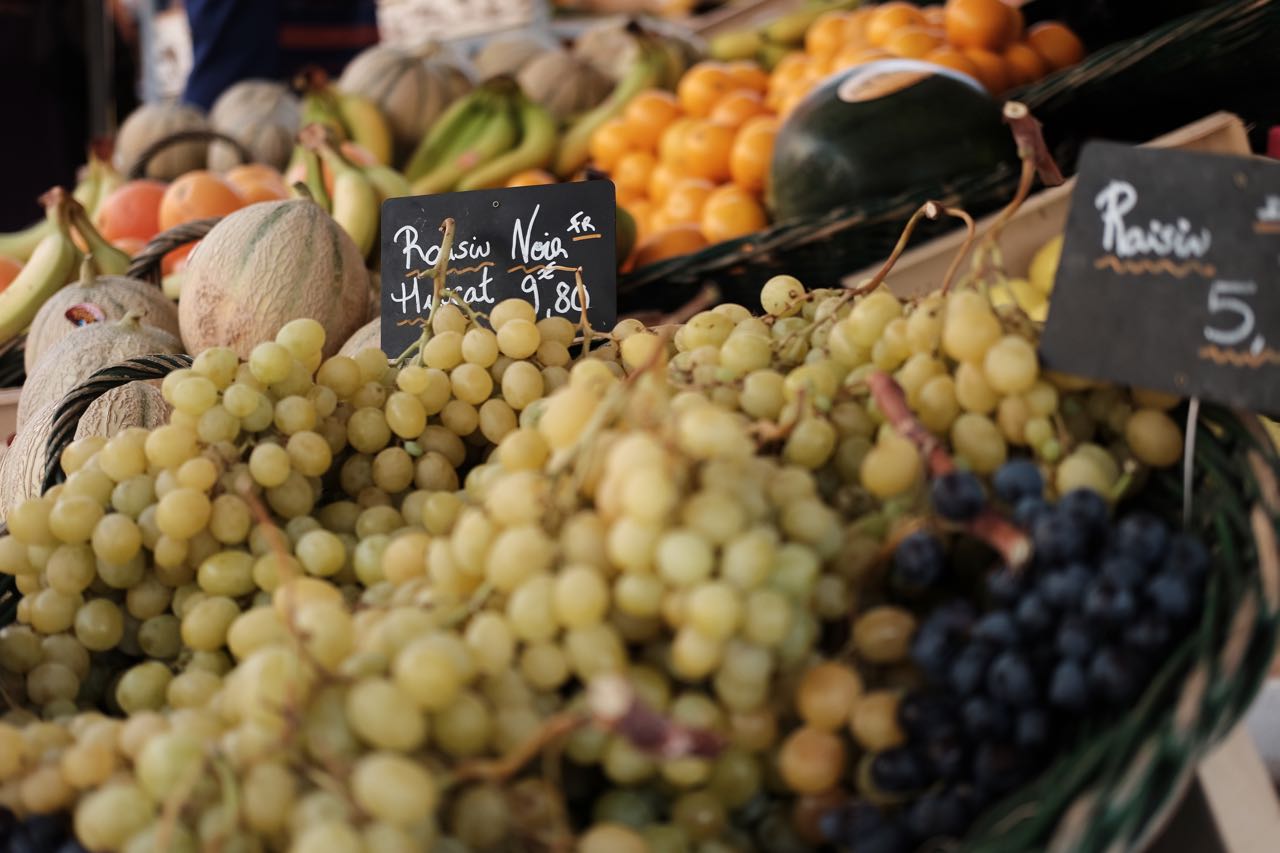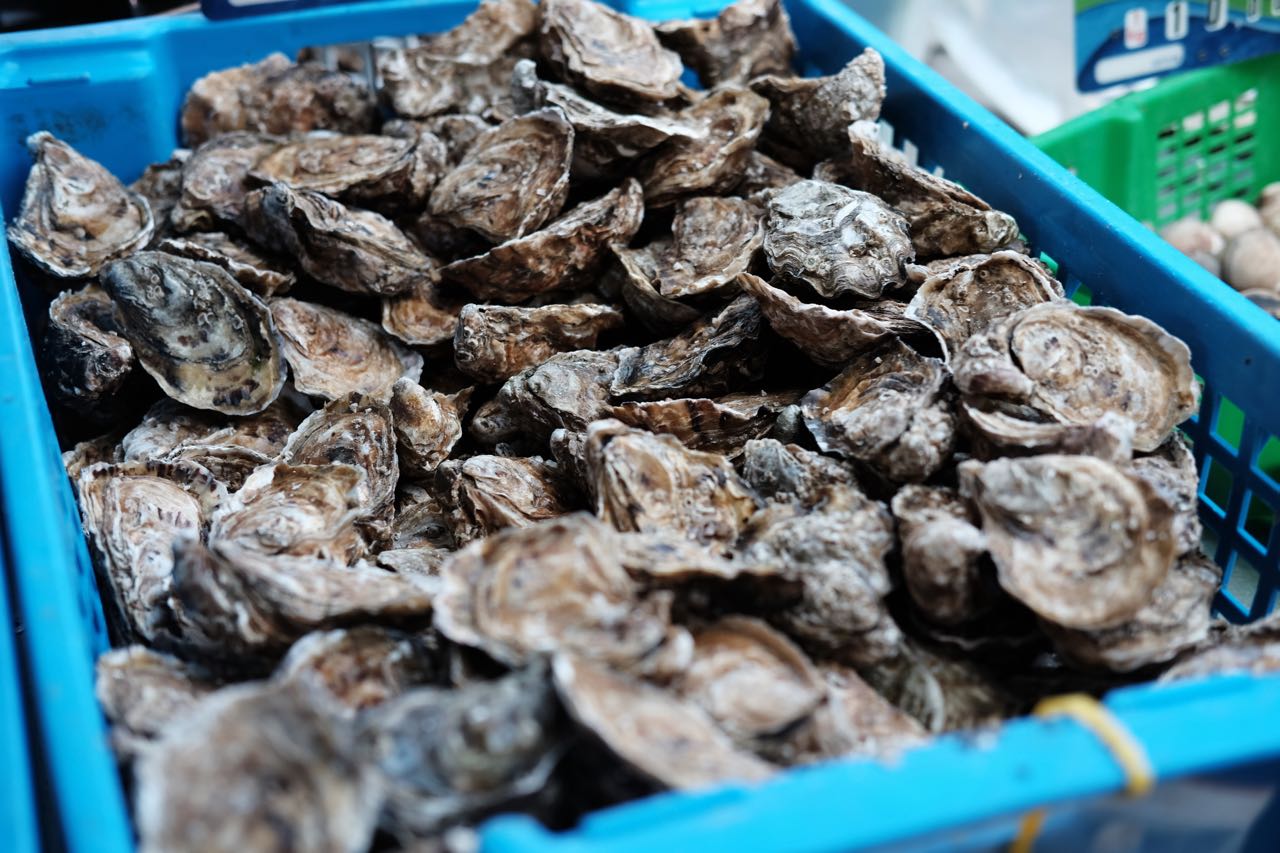 I've posted a whole load of other photos of the food on Instagram.
What to Eat
Now that you're nice and hungry from wandering around the markets, let's talk about food. First thing to note - as I mentioned above most of the establishments in the old port are complete tourist traps and are to be avoided at all costs.
However, I found it kind of hard to figure out what was and wasn't a tourist trap - it's France, so most of the food is good, and it's a city with a primarily tourist economy so everything is expensive. That said - here are some of the places that I enjoyed.
Belle du Gabut
Belle du Gabut is kind of hard to describe. It's a mix of a restaurant (just with fancy food), a bar, and that weird hippy section at a music festival with the small stage that always smells of weed. Kevin and I went two nights, because the beer is pretty fantastic. You can also get delicious charcuterie boards. I immediately dropped mine on the ground which made me very sad indeed.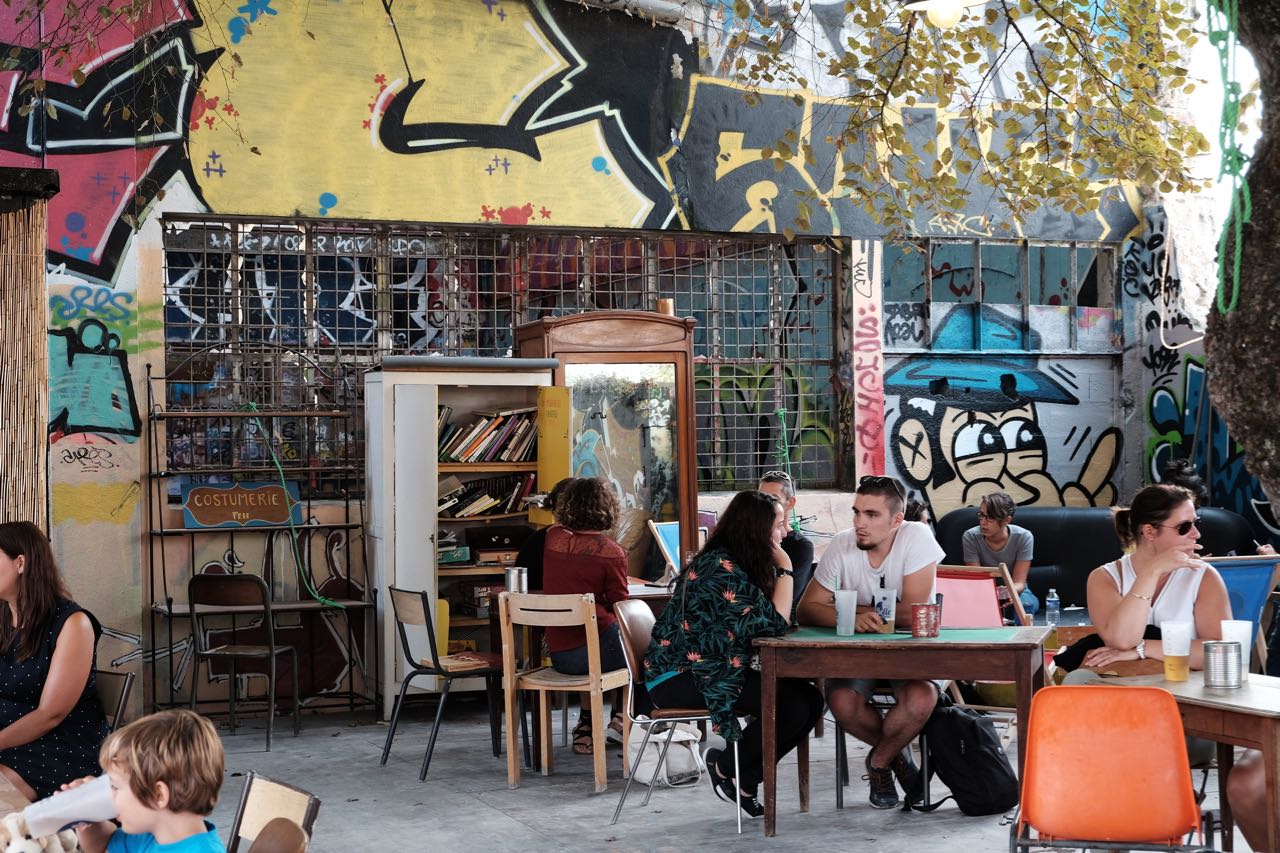 Belle du Gabut also has a board game and book section
There's a stage which sometimes has live music which is great. Other times the stage has a truly terrible DJ, the kind who 'scratches' with unplugged decks and is actually just playing a 'top of the naughties' Spotify playlist. Take a peak in - if you see a live band its worth sticking around, otherwise find another watering-hole. Such as...
La Calhutte
This place is weird. Kevin and I were definitely the only two native English speakers, and suddenly the entire bar transitioned into a mad French-songs-only Karaoke party. Beers weren't cheap, but the atmosphere made up for it.
I learned something at this bar - almost all French-language pop songs sound very similar to an English pop song. Not enough to make you think it's a cover, but definitely enough that somebody is doing some serious copying.
Ernest le Glacier
Do you like ice-cream? I love the stuff. Anytime I'm holiday I find the best looking ice-cream place, and sample their wares. While it's hard to beat Murphy's here in Ireland, Ernest le Glacier makes an earnest attempt with a mindboggling array of flavours and obesity inducing sizes. I made the mistake of ordering two scoops and had to sit down for half an hour afterwards. Still, the ice-cream is great.
Iséo
Iséo is the only restaurant that I'm sure enough of not being a tourist trap to put on this list. 'Maritime Asian Fusion' is the best I can describe it, and its pricey. I'd strongly recommend dropping by for a meal, but you might need to book - it gets very full and I think we got lucky grabbing seats without having to wait. If it's warm out, sit outside under the large umbrellas.
This is just a small list of the things you should do while you're in La Rochelle. If you're into cool little design shops, you have to check out Rue Saint-Nicolas, which seems to be the hipster quarter of the city. And there's always buskers and entertainers to watch around the port.